A DREAM FULFILLED



Bill Basham writes: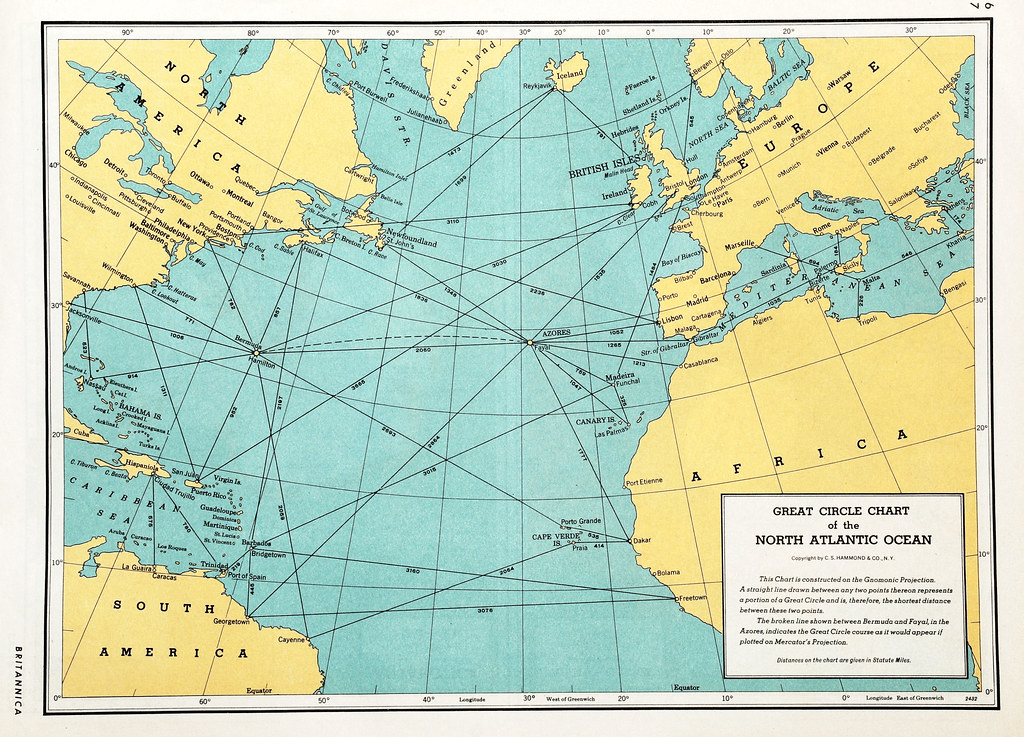 At 20.00 hours on Wednesday 10th May 2006 my yacht Morangie was becalmed in the Atlantic Ocean, in position 24:40.3 North, 60:07.9 West.
Five days earlier, two friends and I had reluctantly abandoned the delights of Jimbo's Bar, located conveniently close to our berth in Simpson Bay Marina on the Caribbean island of St. Maarten, to sail Morangie to Lymington via the the Azores.
There are essentially two sailing routes from the Caribbean to the Azores: directly (2100 miles) or via Bermuda (2600 miles). The direct route usually involves tacking against north-easterly trade winds, the accompanying swell and current for a week or so, followed by periods of calm, before entering the Azores weather systems. The Bermuda route involves a fairly quick sail north to Bermuda, where crews can rest, refuel, and provision, while waiting for a suitable weather system to carry them east to the Azores.
I had chosen the direct route for no other reason than my son had done the same trip in Morangie, via Bermuda, ten years previously and I wanted a different challenge. And challenging it had so far proved, tacking constantly to progress towards the Azores at just over two knots per hour (2.5mph). Until now.
The wind had veered to the South East and eased the previous evening and we had enjoyed a magical, clear moonlit night sail, the sky full of stars. Moonlight reflected by the ocean had formed a highway to infinity, as Morangie had maintained a steady north-easterly course. And with three persons on board our 'two hours on, 4 hours off' watch-keeping system ensured everyone had slept well.
Progress had been maintained throughout the day and, after a leisurely breakfast, we had undertaken a variety of tasks: fishing, reading, writing, making sandwiches for lunch and preparing dinner. My job was bread making.
The wind had declined throughout the day and by 17.00 hours was insufficient to sail. We had motored for three hours therefore to achieve further progress, charge the ship's batteries and heat water for early evening showers. And while motoring, the wind had died completely and the sea become mirror-like, reflecting the evening sky. After shutting down the engine, we were motionless, enjoying the quiet stillness.
Before showering, I realised that this was a "now or never" opportunity. For years I had wondered what it would be like to swim off Morangie mid-Atlantic and the conditions were now perfect to do so. Somewhat apprehensive, I considered abandoning the idea. I had already told my shipmates however, putting myself under a face-saving obligation.
So I warned the others to keep watch, stripped-off and climbed down the stern ladder, lowered myself into the ocean and began to swim around Morangie.
I had swum off Morangie totally unconcerned on many occasions previously, almost always while at anchor in shallow water, with help usually available if needed. And apart from the odd jellyfish sting I had suffered no harm. This was different: Morangie was free to move, the ocean was three miles deep at this point and God only knew what was swimming around below me.
With this realisation I became jaws-phobic and started swimming ultra-smoothly, to avoid attracting marine life. And after just two laps around Morangie, a total distance of less than 100 metres, I climbed hastily back on board claiming the water was cold! Mission had however been accomplished and honour preserved.
The following morning, Morangie was being circled by a curious shark!
In the absence of wind we motored for much of the next three days, during which time the wind slowly revived and moved to the north west, eventually enabling us to sail again. And during the following week we positioned Morangie to take advantage of an area of high pressure developing north of the Azores.
The final week was a truly memorable sail, one of my best ever,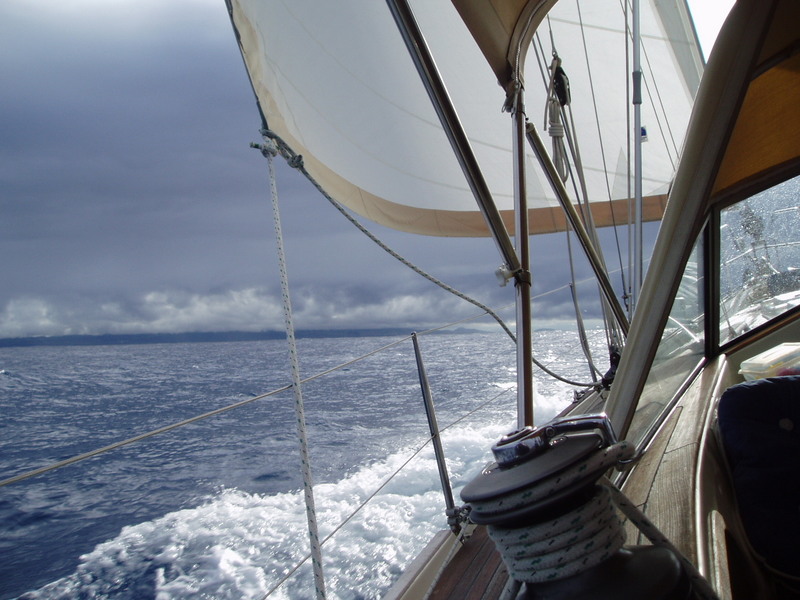 with winds from the south east through south west that slowly declined, but lasted long enough to complete the trip without motoring.
Morangie put into Horta on the Azorean island of Faial, at 11.00 hours on 26th May, twenty one days after leaving St. Maarten, having logged 2552 miles.
And three weeks later, following a long awaited favourable weather forecast, we set sail for Lymington. But that's another story.