We are pleased to announce that John Campbell has won our annual photographic competition, with his outstanding Zoom montage "Campbell Family in Lockdown".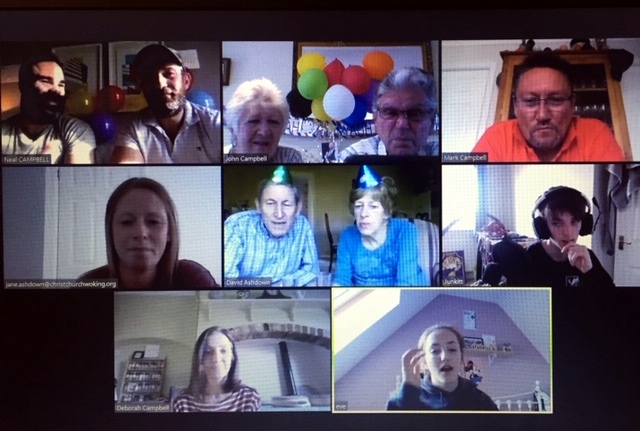 Awarding the first prize to John, online photo-critic Reuban Arti-Bolloney commented: "I was simply blown away by John's ability to capture on-screen the raw emotion and complete lack of energy induced by Lockdown.
The universality of his family's biological make up, combined with their pathos and collective sense of the sublime is totally over-whelming. 'Campbell Family in Lockdown' made me weep uncontrollably. A worthy winner."
Accepting the award John said: "Well blow me! Fancy winning such a prestigious competition by submitting a photo of my gormless looking family on Zoom!
In his comments on selecting my entry, the Judge has shown a tremendous sense of empathy with me, as in the photo I also was weeping; but that was because I was trying desperately to get a word in against my Sister-in-law, who just wouldn't stop talking!"